Kate Gleason
Attended Cornell in 1884 and 1888
Starting as the secretary, treasurer, and chief sales representative of her father's machine-tool business in Rochester, NY, she helped put the company at the forefront of the machine-tool business. Many, Henry Ford included, gave her credit for the invention of the Gleason bevel-gear planer. She was the first woman to be awarded memberships in the Verein Deutscher Ingenieure in 1913 and the American Society of Mechanical Engineers in 1914.
After leaving her father's company, she used her solid management skills to restore other companies to solvency. She became the first woman president of the First National Bank of East Rochester.
To improve the depressed condition of East Rochester, she started a project of innovative housing development. This project involved the manufacturing of 100 six-room fireproof cement houses, built by unskilled labor and following standardized plans. She became the first woman member of the American Concrete Institute.
At the end of World War I she supported the restoration of the French village of Septmonts and its 12th Century castle tower. She then continued with restoration and development projects in the U.S.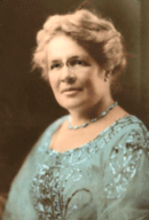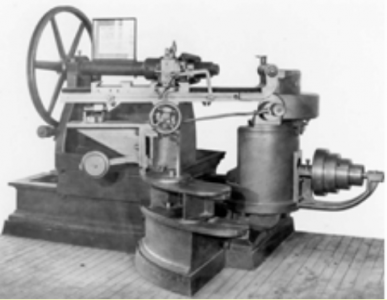 Willis Haviland Carrier
1901     M.E. in Electrical Engineering – Cornell
While working at the Buffalo Forge Company, his first job after his graduation from Cornell, Carrier collected data showing the amount of heat air would hold when it was blown across steam-heated pipes. The results allowed the company to save money by correcting previous installations.
His first patent (U.S. Pat# 808897) was granted in 1906 for the "Apparatus for Treating Air."
While waiting on a train platform in the fog and wondering about the problem of humidity control and temperature, he became aware of the connection between humidity, temperature and dew point. This realization allowed him to developed his "Rational Psychrometric Formulae" which he presented to the American Society of Mechanical Engineers in 1911. Modern industry still uses his fundamental calculations for air conditioning.
In 1915, he formed the Carrier Engineering Corporation with the help of six other engineers. The "Centrifugal Chiller" to cool large spaces appeared in 1921. In 1928, he responded to the demands for smaller units to be used in private homes and introduced the "Weathermaker."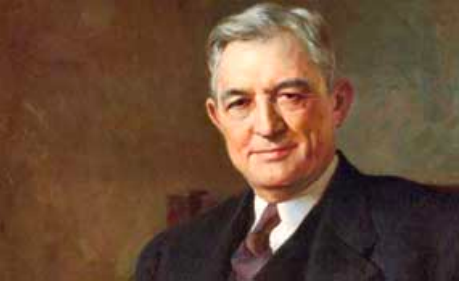 Leroy Randle Grumman
1916     M.E.degree – Cornell
Grumman joined the U.S. Navy during World War I as a machinist's mate. Within months he became a flight instructor, and later served as a test pilot and project engineer.
In 1929, he opened his own aircraft repair shop. A few years later, he began producing airplanes. He started with a two-seat biplane with retractable gear, and switched to monoplanes in 1940 (F4F Wildcat with folding wing). In 1943, he developed the F6F Hellcat with the bulky teardrop-shaped lines that became his trademark. Not only was the F6F Hellcat the first plane built to pilot specifications, it was also the first to be mass produced. The TBF Avenger, the first torpedo bomber, followed and at the end of World War II, the F9F Panther.
He stepped down as president from the Grumman Corporation in 1946, and the company continued to build aircraft for the Navy.
"The name Grumman on a plane or a part is like sterling on silver," said Vice Adm. John McCain during World War II.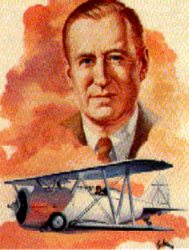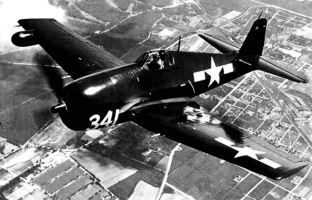 Thomas Midgley, Jr.
1911     M.E. Degree – Cornell
Midgley devised the control system for an aerial torpedo during World War I.
He discovered tetraethyl lead while searching for a gasoline anti-knock compound. He sought a non-toxic, non-flammable refrigerant and discovered dichlorodifluoromethane (better known as Freon-12).
He found that bromine could be extracted from seawater and discovered one of the first catalysts for cracking hydrocarbons.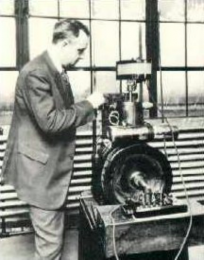 Laurens Hammond
1916     M.E. degree – Cornell
Widely creative, he invented a soundless clock with a spring motor enclosed in a soundproof box. He later developed a synchronous motor that operated on 60-cycle electric alternating current. He persuaded power station engineers to use 60-cycle as a standard; this opened the way for him to manufacture his electric clock.
Fascinated with the idea of producing musical tones through electric synthesis, he developed the Hammond organ which could not get out of tune and was not affected by temperature changes. George Gerschwin bought the first Hammond organ. He later developed "Solovox" which could be attached to a piano to produce the sounds of a variety of solo instruments.
Other inventions include a barometer, a stereoscopic device, and the "Teleview," which added dramatic sensation of depth to motion pictures.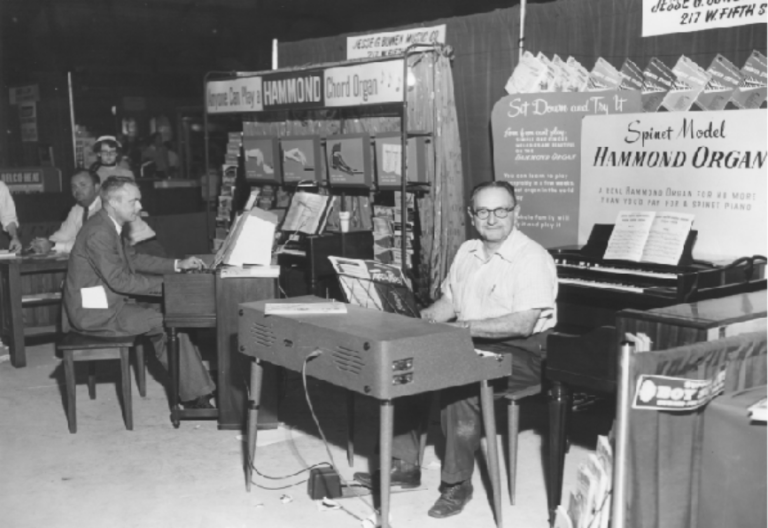 Meredith C. Gourdine
Cornell track and field star
1952     Silver medal in the Helsinki Olympics for the long jump
1953      B.S. in Engineering Physics – Cornell
Ph.D. from California Institute of Technology
Gourdine pioneered the research into electrogasdynamics, which studies the interactions of electric currents with other electric currents, with charged particles in gases, or with magnets.
He held many patents for inventions such as the clearing of airport fog, the removal of smoke from buildings (Incineraid), the development of coating systems, the conversion of chemical and thermal energy into electricity.